Let's be clear upfront
Like many wine fans, we've joined a wine club or two. OK, too many really. But they were always through a single winery or with someone that had declared that they'd "cracked the code" when it comes to finding wines you'd like.  
Ultimately, they were always found to be lacking.
Most send the same limited types of wines that seemed great during your winery visit and your time in the tasting room but they become boring shipment after shipment after shipment. Others use "algorithms" and contrived flavor profile matching schemes (what does your favorite color have to do with wine you might like?!) but those never gave us quality wines nor did they expand our wine knowledge or appreciation.
Kompas Wine Club was founded in 2017 and is still run by two like-minded brothers to bring you wines from regions that seemed too scary to order from when you saw them on the menu but once you try them and understand them you are able to confidently make the choice from a wine list. We also want to dive deeper into some wineries and varietals you are likely familiar with to find the hidden gems in our backyards.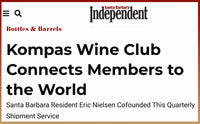 The Santa Barbara Independent Dug What We Are Doing!
Matt Kettmann, who is also WineEnthusiast's Contributing Editor for California's Central and South Coasts, was very kind and gave us a excellent writeup that really captured what we are about.
READ MORE ABOUT WHAT HE LIKED NOW!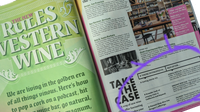 We're in Sunset magazine!
Salud! We were noted in Sunset Magazine as one of three wine clubs offering "fascinating ways to broaden your wine horizons." 
Read more about us now!
How The Club Works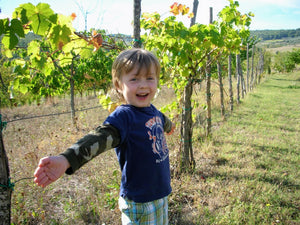 Join
Kompas Wine Club composes quarterly shipments of mixed cases of wines (six individual reds and six individual whites) that are personally selected by the founders. Each case has eight (8) home run wines that are $21 or less and perfect value selections for a weeknight, three (3) minor splurges ($25 to $35) and one baller bottle ($45 to $55) you'll want to be thoughtful about when it comes to the meal and friends you open it for.  We look for high value and we'll never sacrifice quality.  We also only source wines that are, at the very least, sustainable farmed with many being organic or bio-dynamic certified. Better for you and the environment!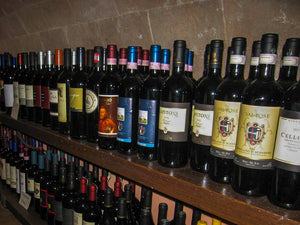 Get Your Case
We taste hundreds of wines every month. (It really is work!) In the end, we look for wines that decisively reflect the vineyard's and winemaker's vision and the 12 bottles we select embody the very best value in expressing the region or varietal that the wine represents.   
Our average bottle price in a case is generally less than $24 and this includes delivery and tax!
Why do we only give you an average bottle price? Simple. When you visit your local wine store not every wine is $14.99 right?! Unlike some other clubs who charge a flat price every time, we don't know which wines (and the deals associated with them) we'll choose for our members so each case price is not constant. So, rather than taking a mediocre wine and claim it's more expensive than it is, we only charge based on the costs of the wines we ultimately choose for our shipments.
Honestly delicious and true wine discovery values!!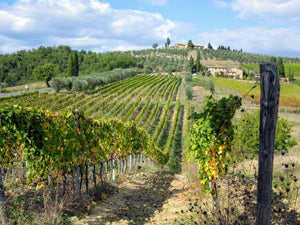 Enjoy
Drink up! Share! Relax! This is wine for god's sake. It's meant to be fun. It's not a trophy in a case. It's time and place in a bottle. When you pour a glass let it transport you to that vineyard, that row, that grape and let it open your world just a little more with family and friends.
Let's do this!
Have you seen enough and you're ready to join or do you have a question before you start your wine journey? 
Explore the previous Shipments